Imagine a career where you get to help bring life into the world. To help people as they start or grow their family. To support mothers on their childbirth journey. Could there be a more rewarding job than being a midwife?
It's certainly one that Tammy O'Connor knew was for her right from the start.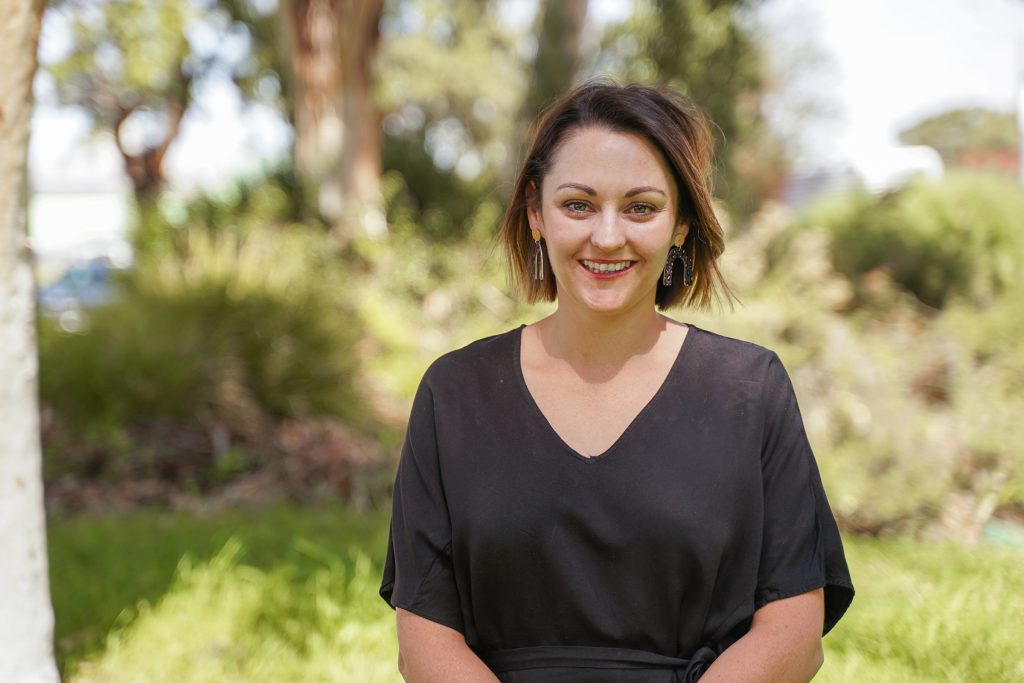 "I studied a Bachelor of Nursing at Charles Sturt University, and I knew as soon as I started that I wanted to become a midwife. To me it seemed like such an awesome career. I have always loved all things associated with pregnancy, birth and babies!
"Once I commenced midwifery study, I could see how important the role was. How much of a privilege it is to work with a woman and her family at such an important time in their lives. Every mother remembers the birth story of their baby, and a midwife has a profound role in that story."
But how exactly do you become a midwife in Australia. Let's break it down for you. We'll cover:
What does a midwife do?
How do you become a midwife?
How long does it take to become a midwife?
What skills does a midwife need?
How much can I earn as a midwife?
Next steps
What does a midwife do?
You'll provide support to pregnant woman in three stages. Antenatal care involves looking after mothers during their pregnancy. You'll monitor the health of the mother and the development of the child. Then you'll be there during the birth itself, helping the mother through labour and assisting the doctor with the delivery. And then you provide postnatal care. This involves monitoring the mother and baby in the time after the birth, and ensuring the child is breastfeeding correctly. Throughout all the phases, you provide support, advice, and information to parents-to-be.
You will most likely work as a midwife in a hospital. However, there may also be career opportunities in private practices and community health clinics.
It's a job that provides lots of variety, the chance to meet – and help – lots of different people and play a part in one of the most significant moments in their life.
How do you become a midwife?
There are four steps to becoming – and staying – a midwife. They are:
Gain a bachelor's degree in nursing to become a registered nurse
Study a diploma of midwifery
Get registered
Undertake professional development each year
A midwife is a very specialised area of nursing, so you need a good foundation of nursing skills and the specific skills of midwifery. As such, you need to complete two degrees.
A Bachelor of Nursing is the ultimate foundation in nursing skills and knowledge. During your course you get lots of practical experience through work placements in hospitals and other healthcare organisations – at Charles Sturt you do more than 800 hours of hands-on experience during your degree. When you graduate you can become a registered nurse and work across Australia.
Once you graduate from your bachelor's, you could go straight into a Graduate Diploma of Midwifery. Alternatively, you could work as a nurse to get experience, and then do your diploma after you've been working for a while.
With your two qualifications in the bag, you then apply to the Nursing and Midwifery Board of Australia to register as a midwife. To maintain registration, you need to do 20 hours of professional development activities each year. This could include things like attending lectures or conferences or running training sessions at your workplace.

How long does it take to become a midwife?
A Bachelor of Nursing takes three years of full-time study to complete. A graduate diploma of midwifery takes one year of full-time study. You can also choose to study one or both of them part-time. For example, you might be working as a registered nurse and decide to take on your midwifery qualification alongside. For part-time, you study half the full-time load, so simply double the time it takes.
What skills does a midwife need?
There are two types of skills that make a great midwife. Technical skills are made up of the clinical knowledge and practice you learn in the subjects from your degrees. That's things like infant nutrition, the use of medications, how the human anatomy works, and how to deliver the right care for mothers pre-, during and post-birth.
The second type of skills are those known as soft skills (also sometimes called employability skills). These are the personal attributes, the human skills, if you like, that help you become the very best midwife you can be. We're talking things like:
Good communication
Patience and empathy
Staying calm in all situations
Decision-making and problem-solving.
Combine your technical skills with your soft skills, and what have you got? A pretty great midwife, that's what.
How much can I earn?
The latest government figures put the average weekly wage for a midwife working in Australia at $2,204. That works out at around $114,000 per year. Generally, you'll start out at a lower salary than that when you first become a midwife and earn more as you gain experience.
What's more, the government predicts that midwives will see good future growth in the profession, which means lots of opportunities to grow and develop your career. This is particularly true in rural and regional areas of Australia, where there is often a shortage of health professionals.
Next steps
While you don't have to do particular subjects in high school to apply for a Bachelor of Nursing, you're going to put yourself in the best position to succeed if you select at least some science subjects for your HSC or VCE subjects. They'll give you a great foundation of knowledge to build on in your nursing degree.
Work hard in high school. You're going to be looking for an ATAR of at least 65 (although this can change from year to year). That does, however, include any adjustment factors, so remember that if, for example, you're going to school in a regional area, your selection rank gets pushed up by five points.
And, if you want some more guidance on how to become a midwife, just reach out.

Bachelor of Nursing CRICOS codes: 010599C, 0101019