Are you good with numbers? Got an eye for detail and a knack for working out problems? Like dealing with a wide variety of people, and helping them make good decisions? Then a career as an accountant could be for you. But how do you become an accountant in Australia? Let's break it down. We'll cover:
What does an accountant do?
How can you become an accountant?
How long does it take to become an accountant?
What skills does an accountant need?
What can I earn?
Next steps
What does an accountant do?
A large part of an accountant's job is tracking the income and expenditure of an organisation. This might involve creating and managing budgets, as well as ensuring the organisation's finances meet regulatory requirements.
You could also prepare financial statements for a business. Undertake audits of a company's finances or investigate irregularities. Advise on the financial operation of an organisation – such as sales, investments, mergers, fraud and taxation. Contribute to the development of accounting policies and procedures and prepare tax returns – for businesses or individuals.
You could work in any number of different organisations – from small to multinational companies, and government, charities and with individuals.
How do you become an accountant?
The main requirement to pursue a career as an accountant is to gain a bachelor's degree, like the Bachelor of Accounting at Charles Sturt University. A degree will give you all the theory, knowledge and skills to move into your first accounting job with confidence. Studying accounting, you'll get to put the theory into practice, using real-world examples and situations to apply your learning. You could also have opportunities to do work placements with real accountancy firms.
You can learn on campus or online – or, in fact, a mixture of the two. Accounting student Katie Coyte likes being able to mix and match.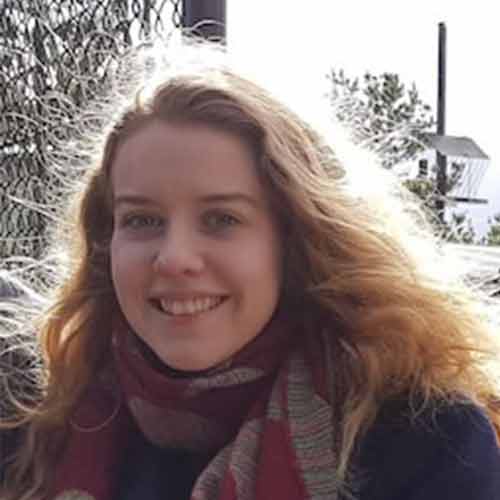 "The great thing about my degree is that I can choose to do some of my subjects online. Although I do prefer to do most of them on campus, it's good to do a couple online to save time travelling to Bathurst from my home in Orange. Today, for instance, at 7pm I have a labour economics online meeting with my tutor and classmates."
Now, while it is not strictly necessary to be registered to work as an accountant, registration does put you in a great career position. It proves you meet certain industry standards and shows employers your commitment to the profession. The main body is CPA Australia, and if you want to become a chartered accountant it's Chartered Accountants Australia and New Zealand – or CAANZ for short.
How long does it take to become an accountant?
A bachelor's degree in accounting typically takes three years to complete. That's if you study full-time. You could choose to study part-time, and perhaps take on some work experience or an internship while you study. In which case, it would take six years to complete your degree.
What skills does an accountant need?
A good accountant has a lot of different technical skills. These are the skills you learn during your degree. Things like:
Financial literacy
Accounting practices
Ethics in accounting
Risk auditing
Business law
Data analytics
Accounting standards
Accountants also need a range of personal attributes – often called soft skills – that boost their technical skills.
Discretion – as you may be dealing with confidential information
Communication – to build rapport with clients
Problem-solving and analysis
Organisation
Self-motivated
Ethical
How much can I earn?
The latest government figures put the average weekly salary for an accountant working in Australia at $1,660. As a numbers person, you've probably already worked out that that means a salary of around $85,000 per year.
It's worth noting that that average takes into account (ahem, sorry) all accounting professionals: generalists and specialists, those just starting out in their career and those with lots of experience. And it is generally the case that you'll earn more as you progress through your career. However, straight out of uni, you're still likely to secure a salary in the region of $60,000 or more.
The other good news is that the government expects to see strong future demand for accountants in Australia. So, as a qualified professional you'll be in demand and will have options when it comes to where and for whom you work.
Next steps
Work hard in high school. You're going to be looking for an ATAR of at least 60 (although this can change from year to year). Remember, though, this figure includes any adjustments to your selection rank. For example, if you're completing high school in a rural area, your rank will get an uplift of five points automatically.
If you want some more guidance on how to become an accountant, just reach out to our university advisers. They are happy to answer any questions and chat through all your options.

Bachelor of Accounting CRICOS code: 074611E