Are you the parent of a soon-to-be uni student? It's a big change – for both of you! So you might be wondering what to expect when your child is living on campus. You might be thinking about logistics, things like: where does your child do their washing? Does anyone do the cooking? Or maybe you're wondering what kind of support they'll get when living on campus. We spoke to one of our student ambassadors to learn about his experience living on campus in Wagga Wagga.
You can listen to our full chat with Liam or read some quick highlights below.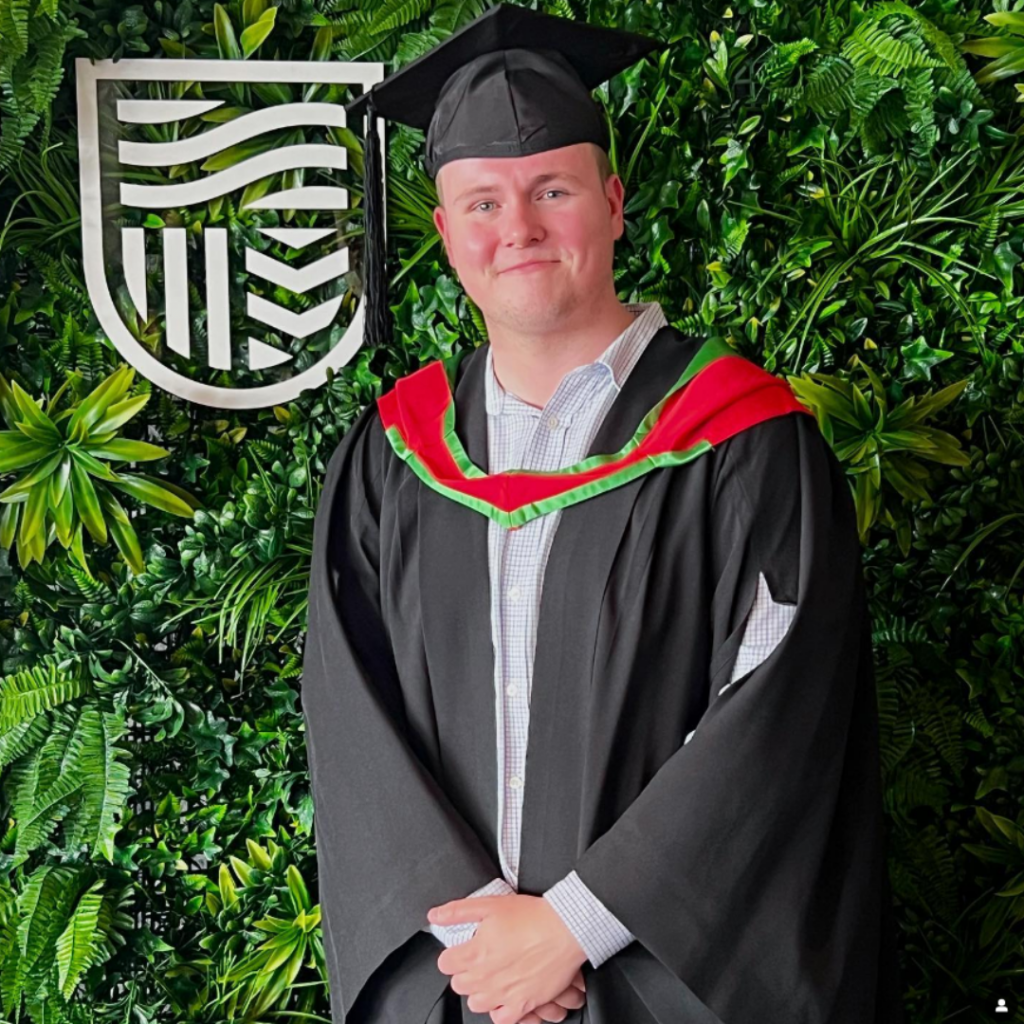 Liam is a Resident Leader and Student Ambassador originally from Gloucester, a small town north of Sydney. He's in his fifth year and is studying a Master of Teaching (Secondary).
Did you always want to live on campus?
I was originally looking at off-campus options. But I wanted to have the classic university experience. Especially since I was moving to a place so far from home. I didn't know anyone, so I thought the best way would be to move into on-campus accommodation so I could meet a bunch of people. And I haven't left!
How did your parents feel about living on campus?
I can definitely say my parents were the driving force for me to actually move into accommodation. They never went to university themselves, but they knew how important it was, how it lets you network, make friends, meet staff, walk to classes. They knew that if I lived on campus, it would save me a lot of hassle.
How did you find that first year living on campus? Did you get homesick at uni?
Everyone gets homesick. I got homesick during the first few weeks, but I was housed with some really lovely people. They took me under their wing because they were a little bit older. I was 18 when I moved, so I'd never lived out of home before and my parents weren't able to come with me to help me move. I was on my own at the beginning. The people I lived with helped me come out of my shell. They knew what it was like to move out of home for the first time. They knew what it was like to not know how to cook properly. I survived on chicken wraps for the first few months before being taught how to cook pasta by one of the girls I lived with. I had no idea!
And it was just fun. There was always something happening. Wagga Wagga campus has a lot of events and clubs. I had a great time in my first year.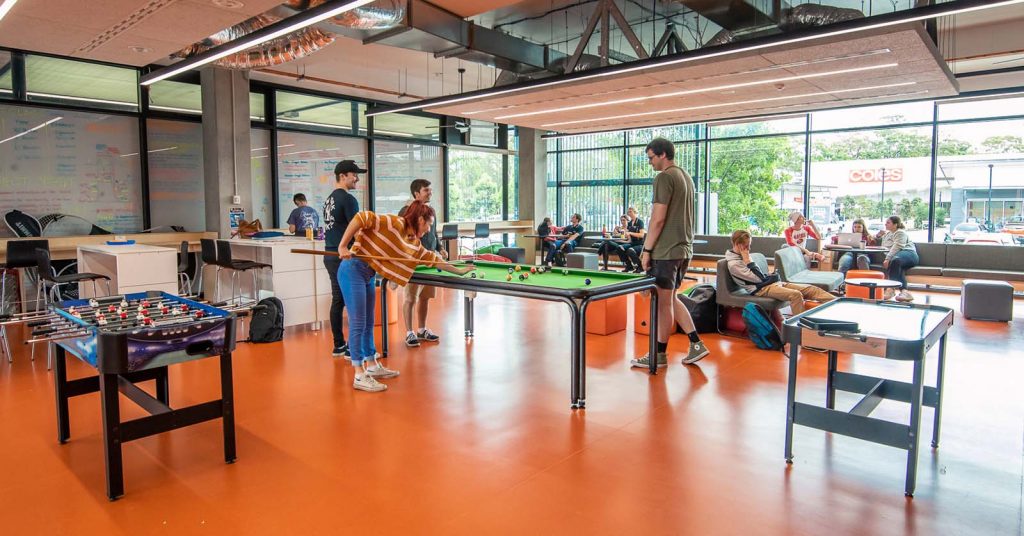 Speaking of dinner, how does the food situation work?
It depends on the accommodation you live in. In my experience you mostly cook your own dinner. Then once or twice a week or maybe once a fortnight, you will do a communal dinner with your entire house or with your entire block.
Often there'll be an event on, so dinner will be provided there. Or you might eat in town with your block. I also found that if I didn't have dinner organised that night, someone was always kind enough to give me some of theirs. Basically you're never going to go hungry.

Who cleans your accommodation?
You're responsible for your own room. So you have access to a vacuum and supplies to wipe over your desk, things like that. I keep my room clean and empty my bin. We also have cleaners who clean the communal spaces like bathrooms, hallways and kitchens. The bigger the area, the more often they come. They won't pick your belongings up or fold your clothes or anything like that. They will just mop, vacuum and give everything a wipe down.
You get on a first name basis with your cleaners and with security as well. My cleaner last year, Deb, would always ask how I was doing and have a little conversation about what was going on around the block.
How do you get your clothes washed?
In the cottages that I'm living in now, the Malebo Cottages, we have our own washer and dryer. In the larger villages like Murrumbidgee Village, they have like a big communal laundry area where there are lots of washers and dryers. You don't have to pay to do your laundry either, you just provide your own detergent. It's all covered in your weekly fee and accessed with our student cards. So no one random is just going to walk into your laundry and take your stuff.
What exactly is a resident leader and how do they support students studying on campus?
A resident (res) leader looks after everyone within a certain area of the village.
My res leader was awesome. His name was Jack. There was a period where things got a bit tough for me. So I went to him, he took me out for breakfast and had a chat with me. He helped prepare me for interviews too. He made me want to be a res leader. I've been one for four years now and I'll keep applying for it because it's lots of fun, it allows me to meet lots of people and I love helping people.
I'm currently a resident leader of six cottages, looking after about 30 to 35 people. I'm trained in mental health. And we will also be first aid trained from next year. We're the people students go to if they need anything. And if it is a bigger issue or you need to talk to uni staff, we would then typically go on your behalf and then come back to you with the information that you needed.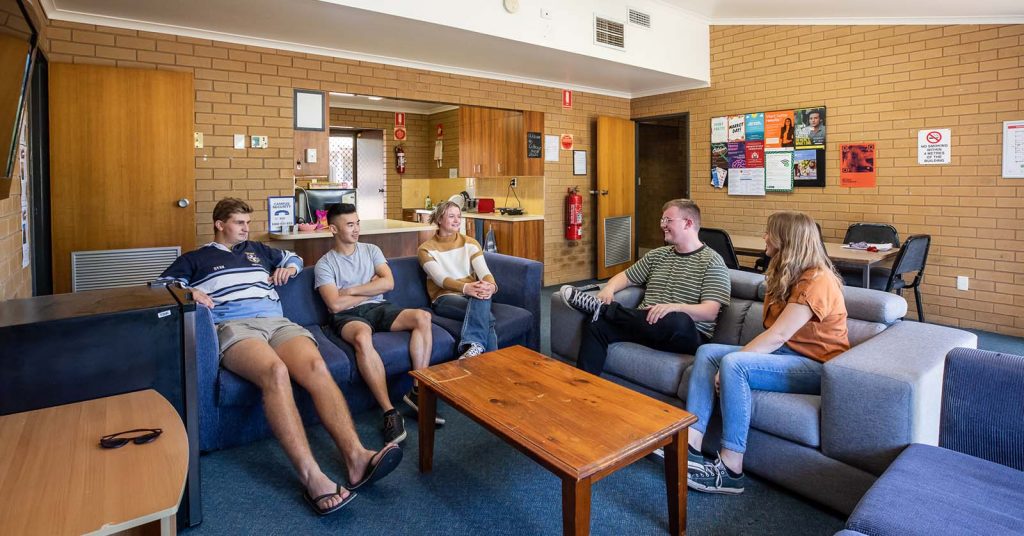 What's the best thing about living on campus?
The convenience of it. It's really close to everything I need. My classrooms and the library are just over the hill. I can walk or it's literally a minute drive. It's also really close to food and sporting facilities.
There's also the social aspect. I love meeting new people. Every year you've got your main group of friends, but then you also meet so many new people.
Plus there's always something to do. We have the social clubs on campus like RAW, which is the Residence Association of Wagga, which holds social events. And we also have the Student Representative Committees (SRCs) , which hold events over at our campus bar, like little dress-up nights where we all go and have a little bit of a boogie. We've got our sporting teams that play on the weekends. It's always good to go cheer them on.

How do students decide what uni accommodation to choose?
There are a number of factors. Budget is a big one. Accommodation prices vary because you go from a standard bedroom all the way up to a room with your own bathroom.
It also comes down to what you're looking for overall. Since in my first year I really wanted to meet lots of people, I chose accommodation that housed more people. You could live in like an eight bedroom little house with other first year's and returners. Or you can choose a bigger village-type accommodation that has 20 people per building sharing a common space, like me.
So, it all comes down to what you want. Then you apply on the website and put in your accommodation preferences. First years usually get their first preference.
What would you say to parents of students thinking about living on campus?
I just couldn't recommend it enough. It helped shape me into the person I am today, and gave me so many opportunities I did not even know were available. I can't talk about it highly enough!