If you're thinking about studying at Charles Sturt University in Port Macquarie, you'll know it offers an idyllic Australian experience – top class education right by the beach. Smart move. Whether you want to make a difference in environmental science; help people as a nurse, paramedic, social worker or occupational therapist; teach or enter the business world – Port Macquarie has got you covered. But while studying with Australia's largest regional university is a smart move for your career – what about your downtime? University is supposed to be fun as well, after all. So, when you aren't in the lecture hall or the library – what are some things to do in Port Macquarie?
Things to do in Port Macquarie in the day
You're close to everything in Port Macquarie. So, when you've submitted that assignment, you can relax however you like.
Hit the beach – You can choose from 17 (count them; seventeen) glorious beaches to get the sand between your toes, the surf under your board, or your mates together for some Frisbee action.

Watch whales – Between May and November, humpbacks and other whale species migrate along the coast. Take a cruise or head for the viewing points to spot them from land.

Choose your festival – Kick off the summer with the live music Festival of The Sun. Head half an hour north for the Slice of Haven Food and Wine Festival. Get your boots on for the Wauchope Country Music Festival.

Get on the river – Kayaking or paddle-boarding along the Hastings River is a great way to spend an afternoon. With loads of spots to stop off for a picnic (if you can keep it dry!).

Join a sports club – Whatever your game, get together with other fans and fanatics. You'll find everything from footy and surfing clubs, to skydiving.

Mosey through the markets – Check out the Hastings Farmers Market and the regular Foreshore Markets.

See the animals – Billabong Zoo is home to over 80 species of animals, including kangaroos, koalas, and Tasmanian devils, while a visit to the Koala Hospital helps provide care for these adorable creatures.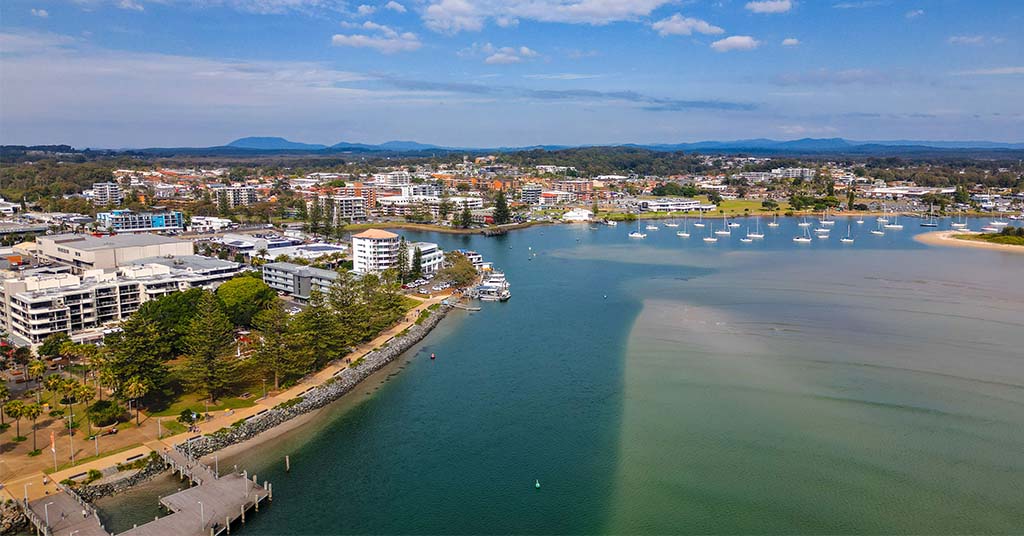 Things to do in Port Macquarie at night
When the sun goes down, it's time to unwind after a day of study.
Star gaze – Head to the Port Macquarie Observatory for an Astronomy Open Night and marvel at the distant constellations.

Graze at the night markets – Held every month and featuring a variety of local food, drinks, crafts and live entertainment.

Enjoy a sundowner – We like the Beach House for watching the sunset, the Black Duck for local craft beer, and Bar Florian for cocktails. You could also check out a gin tasting at the Port Macquarie distillery.

See a show – Whether its theatre at the Glasshouse, music at the Bowling Club or comedy at the Mid North Social, you can get your live entertainment fix.
Things to do near Port Macquarie
Travel up or down the coast for weekend adventures.
Explore Sea Acres National Park – Take a trip into the lustrous rainforest. Go on a tour with a First Nations guide to celebrate the wisdom of the Birpai culture. And if you're up for it, you can walk the nine kilometres along the coast it takes to get there from town.

Go biking on the nose – Just 20 minutes south of the town and you reach Jolly Nose Mountain Bike Park. Race more than 60 kilometres of trails.

Get elevated – head to Dooragen National Park for rainforest hikes and the challenging summit trail on North Brother Mountain.

Spend a day in a surf capital – About 50 clicks north of Port Macquarie, Crescent Head is world-renowned for its surf break. Test your skills, or go and see the pros at the annual Malibu Challenge.
Things to do on the Port Macquarie campus
You don't have to head into town or beyond to enjoy your downtime in Port Macquarie. The Charles Sturt campus, on the western edge of town, has plenty of offer besides your studies.
Oztag – Get together on the oval every Wednesday for some social sport.

Shoot hoops – A pick-up game of 3×3 baseball happens every Monday on the half court. Or join the Netball Club.

Health students clubs – Whether you're studying medical radiation science, paramedicine, physiotherapy or nursing, join your dedicated student club.

Port Mac Christian Students – Get together with like-minded students for faith and fun.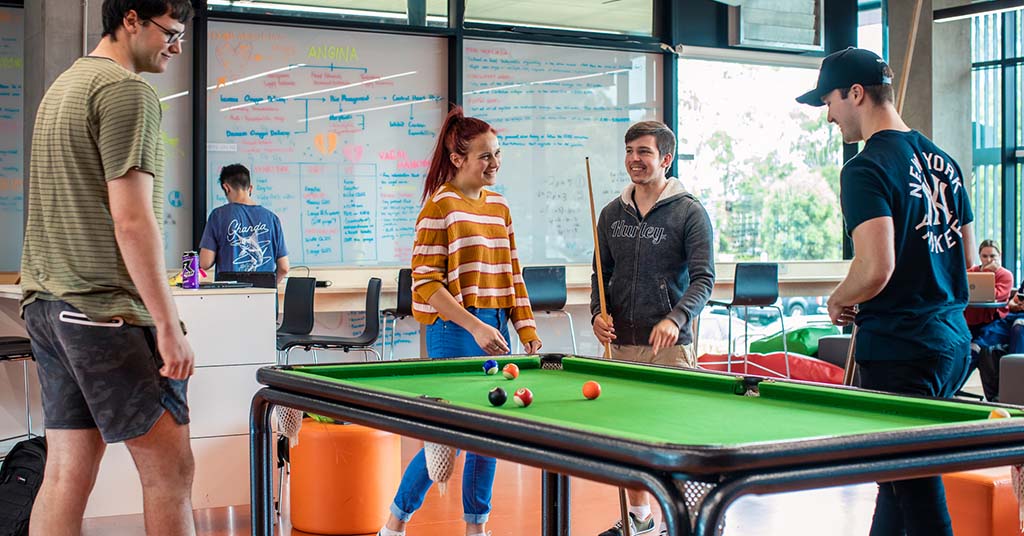 Port Macquarie NSW – welcome to your new home
A close-knit, friendly campus. Plenty of things to do in and around the town. And not forgetting the beaches. What more could you ask for?
And contact our team if you have any questions about studying (and living your best life) in Port Macquarie, NSW.