Get a grip on big data – and then use your findings to change your organisation so it can meet future challenges. So, what does a data scientist do? Data scientists deal with a huge amount of raw and processed data, generated through interaction with technology. They find, clean, organise and analyse data in order to identify patterns, which businesses can then use to inform the strategic decision-making process.
You could work for a retailer, analysing customer behaviour. Or perhaps you fancy working in finance to look at investment trends. Wherever you want to take your career, you can be pretty sure there will be a call for people who understand data. But how exactly do you become a data scientist in Australia. Let's go through it. In this post we'll cover:
What does a data scientist do?
How do you become a data scientist?
How long does it take to become a data scientist?
What skills does a data scientist need?
How much can I earn?
Next steps
What does a data scientist do?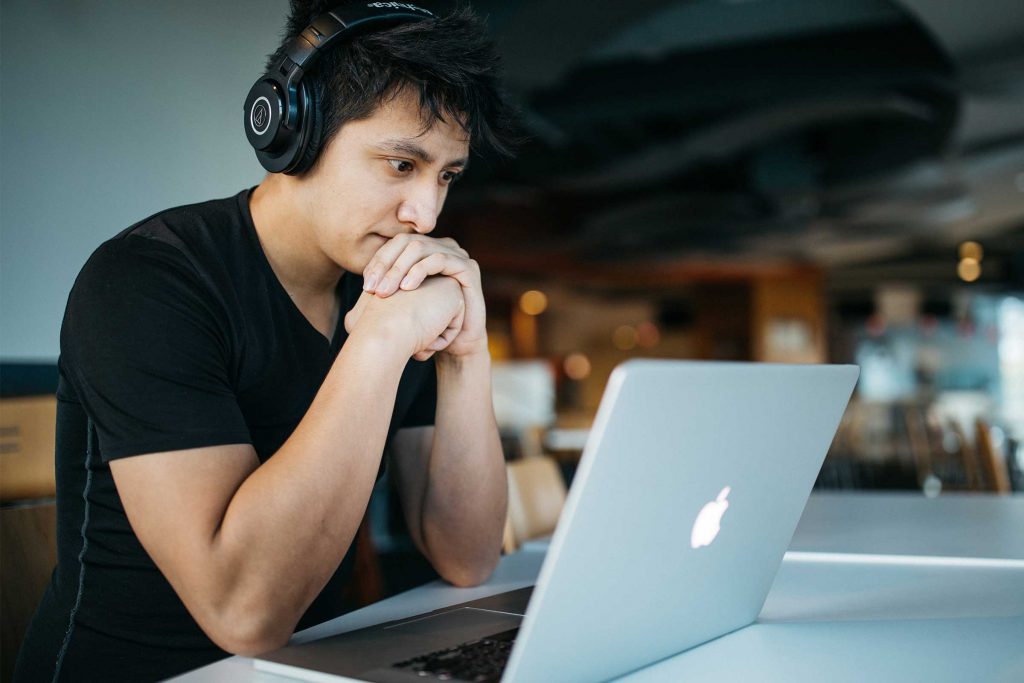 Numbers. Algorithms. Patterns. These are what you work with as a data scientist. And it's all about solving problems. You'll define questions; develop hypotheses; and gather, organise and clean raw data. Plus, you'll apply algorithms to explore, analyse and interpret patterns in the data.
From there, you find solutions to organisational challenges. And you could apply your skills in a range of fields, including finance, IT, public administration, health and retail.
How to become a data scientist
You'll need to have two degrees to become a data scientist: an undergraduate one and a postgraduate degree.
You start with a broad tech-based degree like the Bachelor of Information Technology at Charles Sturt. You'll learn everything from programming to systems, databases to ethics. You can choose to study your course on campus at either Bathurst or Port Macquarie. Or, of course, online.
The postgrad course would be something like the Graduate Certificate in Applied Data Science. It builds on your general skills to give you more specialised knowledge.
How long does it take to become a data scientist?
Studying a Bachelor of Information Technology takes three years. That's if you study full-time. Which means attending uni for two out of the three study sessions each year. You can, of course, always choose to study part-time (and, for instance, work a job, volunteer or do an internship the rest of the time to gain experience). In that case, you're looking at six years.
You can complete a Graduate Certificate in Applied Data Science in just six months. Again, that's if you study full-time. You can always take a bit longer and do it part-time around your work.
That's another good thing; you could do your bachelor's and then get your first job and build your experience. Then when you're ready you can tackle your graduate certificate.
What skills does a data scientist need?
There are lots of technical skills that make you a great data scientist. Knowledge of computer languages – such as R, Python and Java – are integral. Plus, there are lots of systems, applications and processes that will feed into your work. Good news: you learn these in your data science studies; topics like:
Artificial intelligence
Machine learning
Programming languages
Statistical modelling
The Internet of Things
Add in some soft skills – that's things like good communication to share your insights with lots of different people and problem-solving skills to tackle issues and find solutions – and you'll be a very well-rounded data science pro.
How much can I earn?
The latest government figures put the average weekly wage for information and communication technologies (ICT) analysts (which includes data scientists) working in Australia at $2,274. That works out at around $120,000 per year. Now, that is the average across all data professionals, from those who have just started their career to those who have lots of experience. And it is generally the case that your salary rises as you gain more experience in your field. However, you could reasonably expect to earn north of $60,000-70,000 in your first job after you graduate.
What's more, the government predicts that ICT analysts will see very strong future demand for their skills. It's entirely feasible that there will be more job vacancies in this field than there are qualified people to fill the vacancies. So, if you're one of those people, you'll have lots of opportunities to grow and develop your career.
It's this wide range of career possibilities that Maumita Bhattacharya, Senior Lecturer in Information Technology at Charles Sturt University, sees as really significant now, and in the future.

"Virtually all industries need data scientists. For example, you could help farmers make efficient cropping and livestock decisions, town planners to choose the right garbage disposal site, retailers to decide which products to stock or financial organisations to create appropriate savings and lending products.
"While the tech giants have led the way in this field, increasingly you don't have to join only the big companies; data scientists can find IT jobs in this area with smaller companies, including regional organisations."
Next steps
While you don't have to do particular subjects in high school to apply for a Bachelor of Information Technology, you're going to put yourself in the best position to succeed if you select at least some tech and advanced maths subjects for your HSC or VCE subjects. They'll give you a great foundation of knowledge from which to build your data science career.
Work hard in high school. You're going to be looking for an ATAR of at least 55 (although this can change from year to year). That does, however, include any selection rank adjustments. For example, if you finish high school in a rural area, your selection rank gets nudged up by five – automatically.
And, if you want some more guidance on how to become a data scientist, just reach out to our friendly university advisers who are happy to answer any questions you have.
Bachelor of Information Technology CRICOS code: 012006F